All About Evil Eye Jewelry: A Powerful Symbol of Protection
Unveil the mystique of our alluring Evil Eye Collection
From its ancient origins to its modern-day significance, here's everything you need to know about this enchanting symbol of protection.🌟
The Origins
The concept of the evil eye dates back to ancient civilizations like Mesopotamia, Greece, and Egypt. It was believed that a malevolent gaze could bring misfortune and harm to individuals. Evil eye jewelry emerged as a talisman to shield against this negative energy and bring good luck.
Symbolism
The evil eye amulet typically features an eye-shaped design with vibrant colors, often in the shades of blue and white. This all-seeing eye is believed to possess the power to watch over and safeguard the wearer from harm, envy, and negative intentions.
View Details
Fashion Statement
Beyond its protective qualities, evil eye jewelry has become a popular fashion trend, embraced by celebrities and style enthusiasts alike. Its eye-catching design and spiritual significance make it an eye-catching and meaningful accessory.
View Details
Versatility
Evil eye jewelry comes in various forms, including necklaces, bracelets, earrings, and rings. Whether you prefer a delicate charm or a bold statement piece, there's an evil eye jewel to suit every taste and style.
View Details
Meaningful Gifts
Sharing an evil eye amulet as a gift symbolizes a wish for protection and well-being. It's a thoughtful gesture to show someone you care and want to shield them from negative energies.
View Details
Embracing Positivity
Wearing evil eye jewelry encourages a positive mindset and serves as a reminder to focus on good intentions and repel negativity from our lives.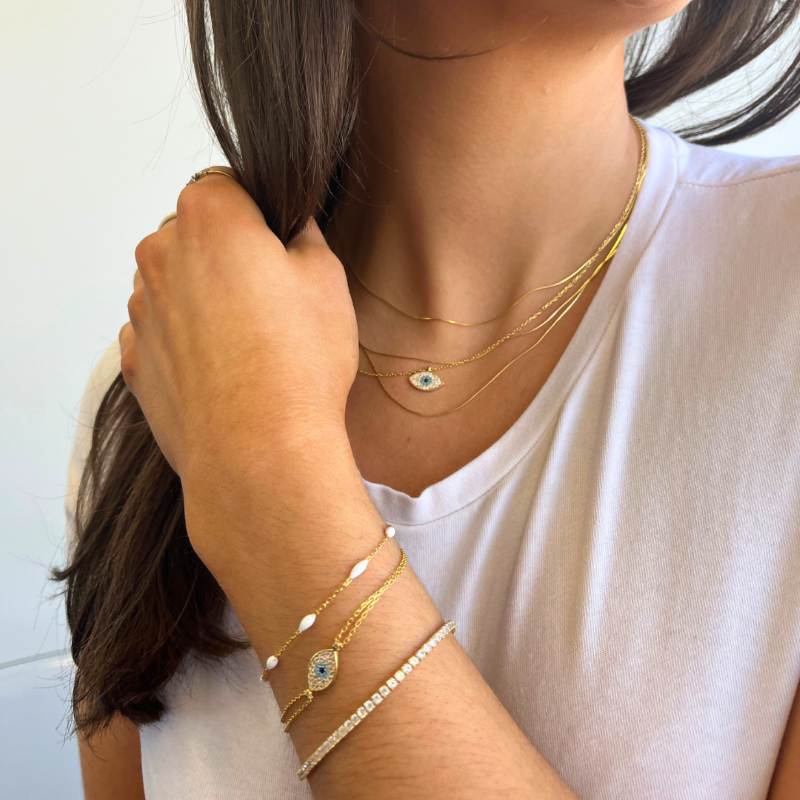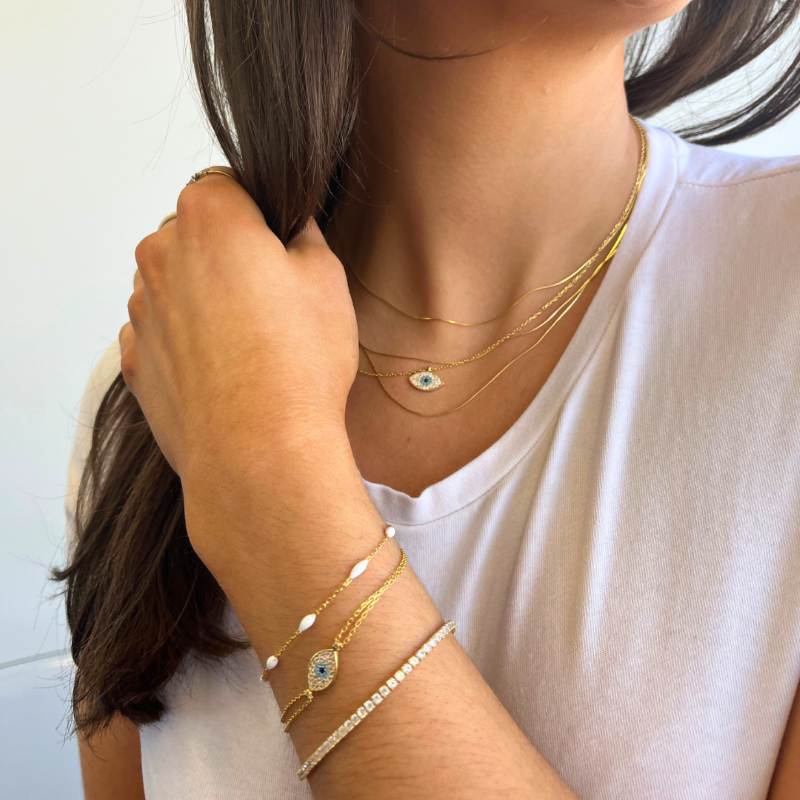 View Details