Sending Love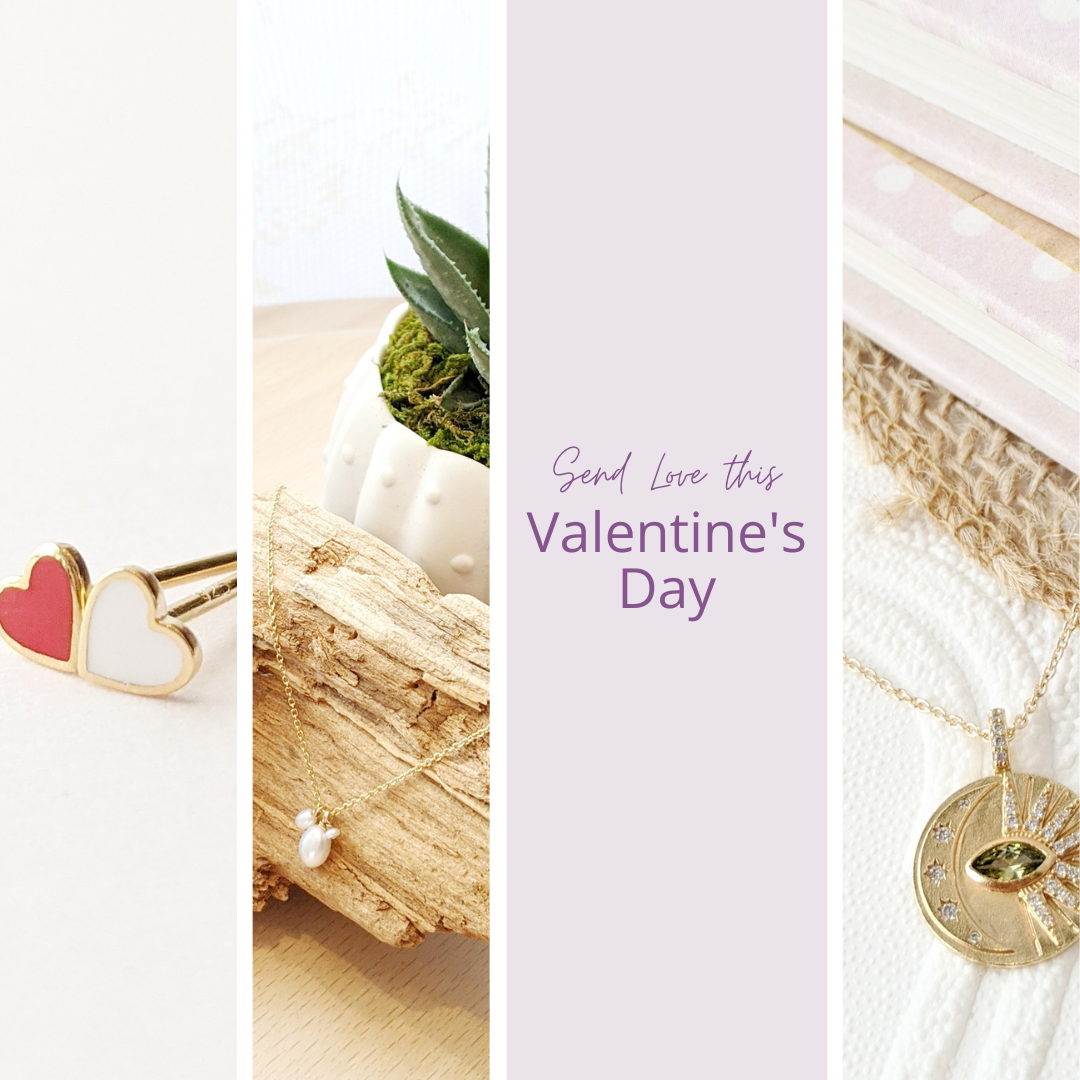 Valentine's Day is a chance to remind everyone you love how much they mean to you. We challenge you this Valentine's Day to celebrate yourself, your friends, your mom, your significant other or anyone you love. Everyone deserves to feel special on a day that is full of so much love!
But First, Love Yourself
Wake up, eat an amazing breakfast and take a trip to our lovely store. It is so important to find a little joy every day and there's no better way to do that than to treat yourself to beautiful little pieces of jewelry! Sometimes, the best gifts in life are the ones you give yourself. 
The most versatile pieces of jewelry are the dainty ones. If you're on the hunt for the perfect piece to build an iconic layering look or for stacking rings, Tai is for you! Our Tai collection offers the most stylish pairs of earrings and layer-able necklaces. Self-love comes in many forms, one of them being Tai jewelry!
Spread Love
It doesn't matter who you choose to celebrate Valentine's Day with, the only thing that matters is that you love them. Express your love and appreciation through a personalized gift like one of our Pyrrha necklaces. These necklaces are perfect as each talisman holds a special meaning and they will always stay true to the wearer!
Spread Joy
It's the little, sparkly, beautiful things that easily enter the heart. Small things always make the biggest gestures! Fill someone's heart with immense joy with a modern piece of jewelry like Jenny Bird. Jenny Bird's collection offers unique jewelry that can be styled in so many ways. Everyone holds a unique set of characteristics and one way to recognize those beautiful traits is through a wonderful Jenny Bird piece.
Is the person you're appreciating on Valentine's Day into vintage-looking jewelry? Hailey Gerrits jewelry is your best friend then! She has the most amazing pieces from beautiful stones to pearls. Her pieces are perfect statement pieces and will pull any outfit to together. Hailey Gerrits jewelry will keep the wearer happy for days!
Need more inspiration head to our Sending Love Collection 
Need help with finding the perfect gift? 
We are more than happy to assist you in person!